Commercial Roofing Systems
Roof Replacement, Roof Repair & Roof Inspection
Northeast Oklahoma's Commercial Roofing Pros
Serving Businesses in Tulsa & Northeast Oklahoma, including Tulsa, Rogers, Wagoner, Muskogee, Okmulgee, and Creek Counties
Commercial Roofing services for Tulsa, OK and Northeast Oklahoma area businesses makes up an important part of our day-to-day roofing operations. We offer a full range of Commercial, Multi-Unit, and Industrial Roofing System Solutions, Roof Repair services, and Roof Inspection for Business Owners and Property Managers across the Northeast Oklahoma areas of Tulsa County, Rogers County, Wagoner County, Muskogee County, Okmulgee County, and Creek County, OK. We use top quality roofing products in combination with our unparalleled commitment to excellence in service and workmanship to provide you and your company with the best roofing service experience possible.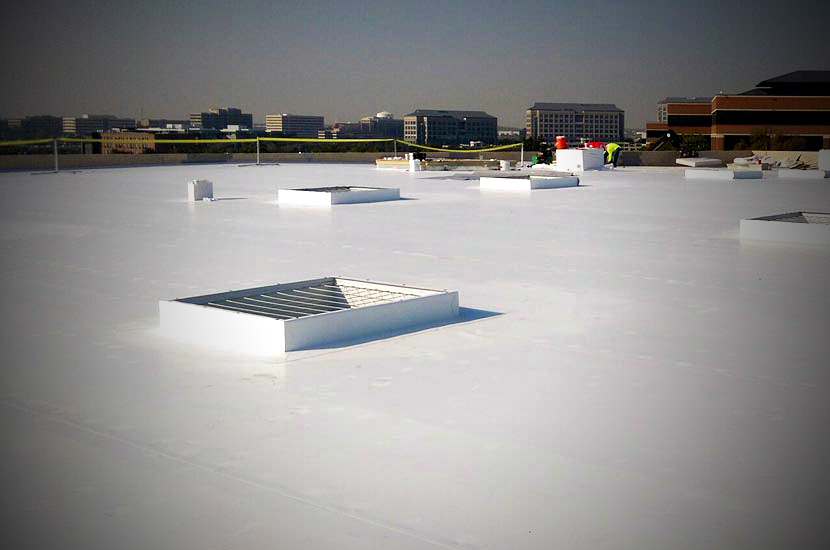 THERMOPLASTIC (TPO) Roofing
Thermoplastic Polyolefin (TPO) is a single-ply reflective roofing membrane made from polyprophylene and ethylene-propylene rubber polymerized together. It is typically installed in a fully adhered or mechanically attached system, allowing the white membrane to remain exposed throughout the life of the roof.
TPO roofing systems have experienced a dramatic increase in popularity in recent years, largely due to their energy-efficient properties. The white membrane of a TPO roof (also know as PVC roofing) naturally reflects sunlight and prevents heat absorption, thereby helping to keep energy costs at a more manageable level.
Flat Roof TPO Roofing
Low-Slope TPO Roofing
Reflective &  Energy-Efficient
EPDM Roofing Systems
EPDM roofing is known for being extremely durable due to its synthetic rubber roofing membrane (ethylene propylene diene terpolymer). It is widely used in low-slope buildings across the nation and worldwide. Its two primary ingredients, ethylene and propylene, are derived from oil and natural gas.
EPDM roofing options are often selected for their superior durability and versatility, and are known for being one of the longest lasting types of commercial roofing options available. EPDM commercial roofing systems are also typically easier to install, maintain and repair than most other types of commercial roofing systems.
Flat Roof EPDM Roofing
Low-Slope EPDM Roofing
Extremely Durable & Versatile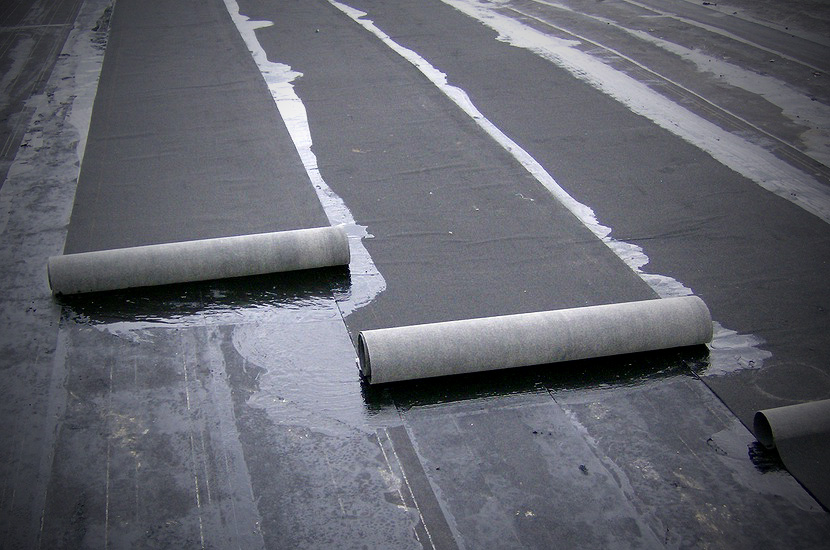 MODIFIED BITUMEN Roofing
Modified Bitumen (MB) roofing is a highly durable asphalt-based roofing system. It is a close relative of the Built-up-Roof (BUR) designed for buildings with low-slope or "flat" roof structures. Engineered modified bitumen roofing membranes originated overseas in the 1960's and have been used in the US and Canada since the 1970's.
Nowadays, many commercial roofing customers may opt for a more modern and versatile energy-efficient roofing system, but there is still no denying the time-tested, proven reliability that comes with a Modified Bitumen Roofing system.
Flat Roof Modified Bitumen Roofing
Low-Slope Modified Bitumen Roofing
Layered/Overlapped Durability
Decades of Proven Reliability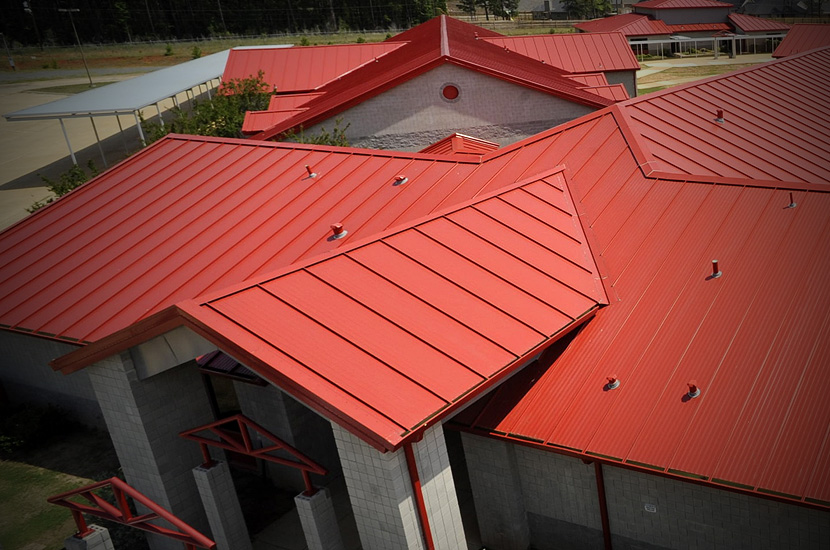 METAL Roofing Systems
Many types of properties in the commercial, industrial and property management sectors benefit from the use of metal cladding roofing. Metal roofing is well known for it's extreme durability and long lifespan, making it an excellent choice for many commercial roofing customers throughout the Tulsa, OK and Northeast Oklahoma region.
Metal roofing systems are available in a wide range of colors and styles. This versatility presents your place of business or facility with nearly unlimited choices to best match your property's style and durability requirements.
Ideal for All Types of Properties
Extremely Durable
Very Long Lifespan
Wide Range of Colors & Styles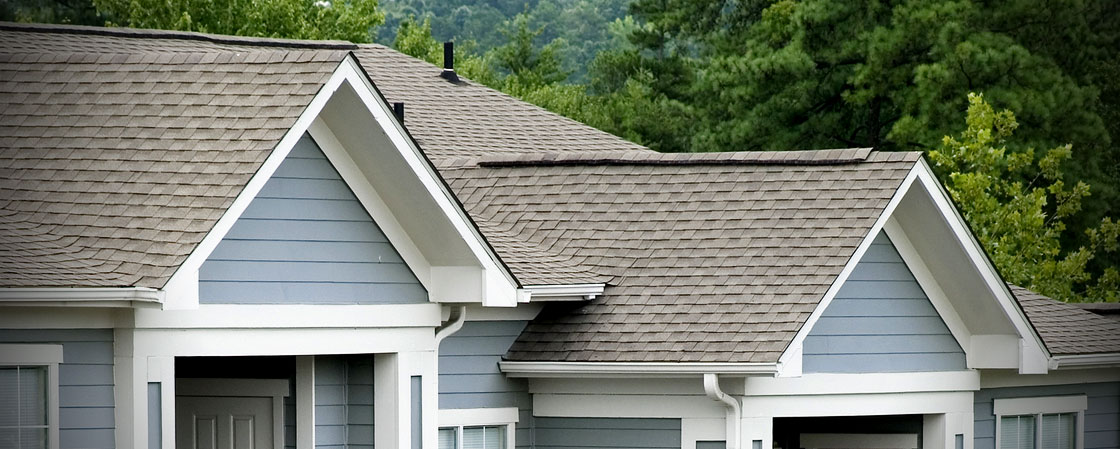 ASPHALT SHINGLE Roofing
Asphalt Shingle Roofing is a very viable commercial roofing option, especially in cases where a portion of the roof is decorative, visible to the public, or within a residential area. In the case of multi-unit condominium or townhome complexes, the asphalt shingle roof often serves as the primary roofing system, lending it's functionality, as well as its unique aesthetic qualities, to the property its is installed on.
Asphalt shingle roofing systems are available in a nearly unlimited range of colors, warranties and styles. This variety and versatility provides your property or place of business with countless options to best match your property's roofing style, durability requirements, and budget.
Restaurant & Retail Asphalt Shingle Roofing
Bank & Office Shingle Asphalt Roofing
Hotel/Hospitality Shingle Asphalt Roofing
Apartment Complex Asphalt Shingle Roofing
Multi-Unit/HOA Asphalt Shingle Roofing
Proudly Serving Tulsa & Northeast Oklahoma
Tulsa County • Rogers County • Wagoner County • Muskogee County • Okmulgee County • Creek County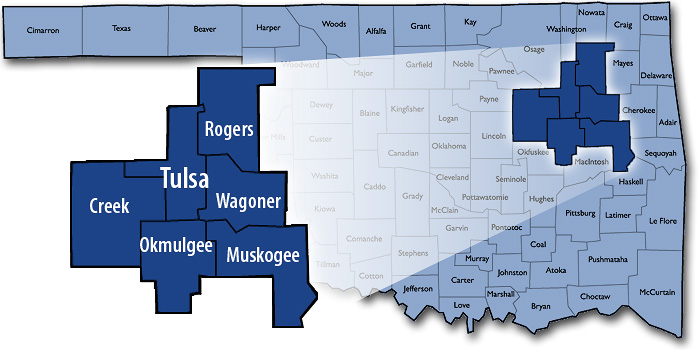 Our Service Area covers the Tulsa, OK metro area and most surrounding cities and towns across Northeast Oklahoma, including:
• Bartlesville, OK
• Bixby, OK
• Broken Arrow, OK
• Claremore, OK
• Collinsville, OK
• Coweta, OK
• Fair Oaks, OK
• Glenpool, OK
• Jenks, OK
• Oakhurst, OK
• Owasso, OK
• Prattville, OK
• Sand Springs, OK
• Sapulpa, OK
• Skiatook, OK
• Tulsa, OK
• Verdigris, OK