Gutter Systems & Protection
Gutter Installation, Custom Gutters & Gutter Guards
Top Quality Gutters are a Smart Home Investment
Serving Homeowners in Tulsa and Northeast Oklahoma, including Tulsa, Rogers, Wagoner, Muskogee, Okmulgee, and Creek Counties
Most people don't give their home's gutter system a second thought. After all, gutters seem to be a minor part of your home's overall construction, and they are expected to work the way they should. However, when a home's gutter system suffers storm damage or becomes too old to function properly, issues like water backups, interior water leaks, ice dams, and even home foundation damage can become a source of costly problems for home owners. Let us help you keep water in its place with our top quality gutter system and gutter protection installations.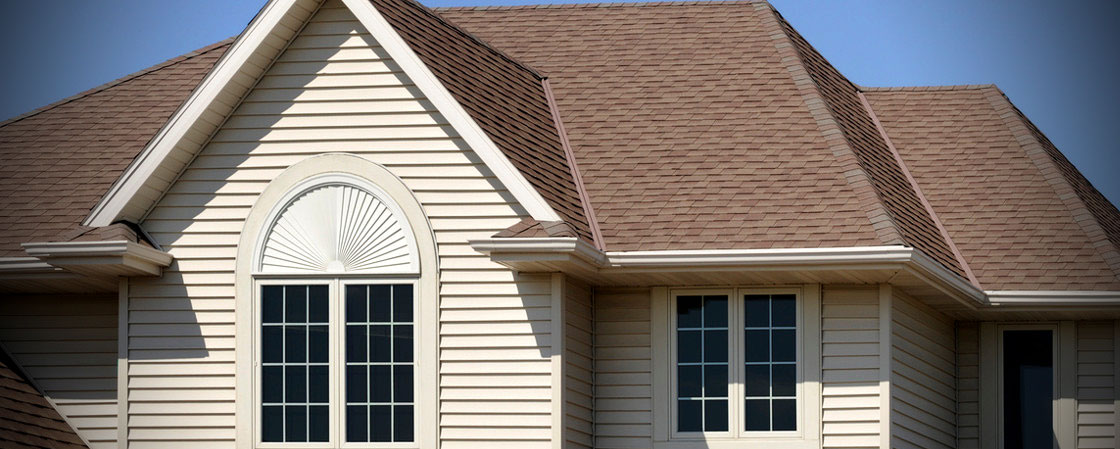 SEAMLESS RAIN GUTTERS
Traditional rain gutters haven't changed much over the past century. Their designs employ spikes, screws, or nails for attachment to your Northeast Oklahoma home, just as they did 100 years ago. And while this obsolete gutter technology offers a quick fix in the short-term, results over many seasons are less than satisfactory; water leaks and structural failure due to rot, mold and gutter separation.
The modern "seamless gutters" that we install form a watertight seal with your roof. This seal prevents water seepage, rust, rot and mold. Plus, because the seamless gutters are not riddled with holes, they dramatically outlast traditional rain gutters while protecting your home against the home and health hazards associated with bacterial mold and fungus.
Forms a Watertight Seal Between Roof & Gutters
Prevents Interior Water Leaks & Mold, Rot & Fungus Growth
Guards Against Ice Dams & Costly Foundation Damage
Helps Prevent Insect & Pest Nesting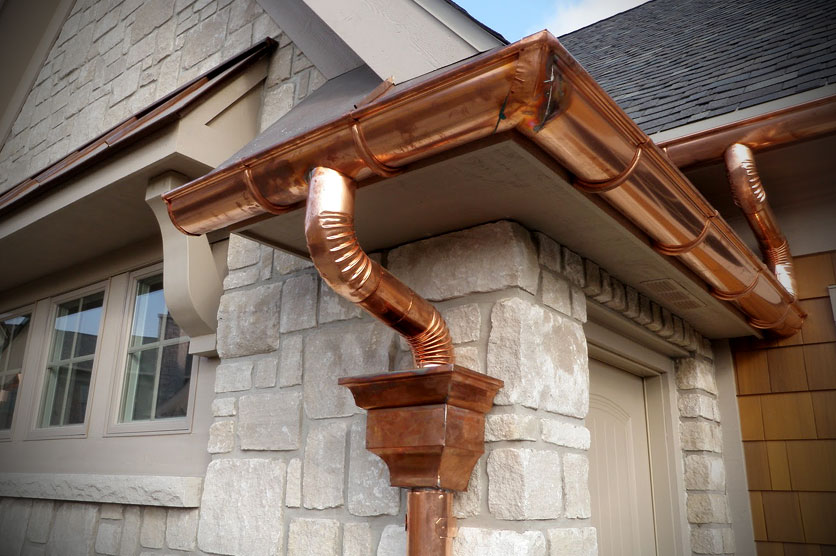 CUSTOM GUTTER SYSTEMS
Custom gutters are a great choice for home owners looking for a more premium and stylish gutter system solution.
Copper gutters have moved to the forefront to become today's most popular style of custom, premium gutters. The unique aesthetic beauty of copper gutters, along with several structural and durability advantages, often make them the only choice for discerning home owners.
Extremely Durable
5-10 Times Longer Lifespan
Instant Beauty & Curb Appeal
A Unique, Historical Appearance
GUTTER PROTECTION
Even the most advanced modern gutters can benefit from the addition of a gutter protection system.
Often referred to as "gutter guards" or "gutter covers", the gutter protection systems we install perform the important purpose of preventing the unwanted accumulation of leaves and debris in your gutters, serving as an extra layer of home protection.
Only Water Can Enter the Gutters
Leaves & Debris are Entirely Diverted
Keeps Gutters Clean & Free-Flowing
Virtually Invisible from Ground Level
Proudly Serving Tulsa & Northeast Oklahoma
Tulsa County • Rogers County • Wagoner County • Muskogee County • Okmulgee County • Creek County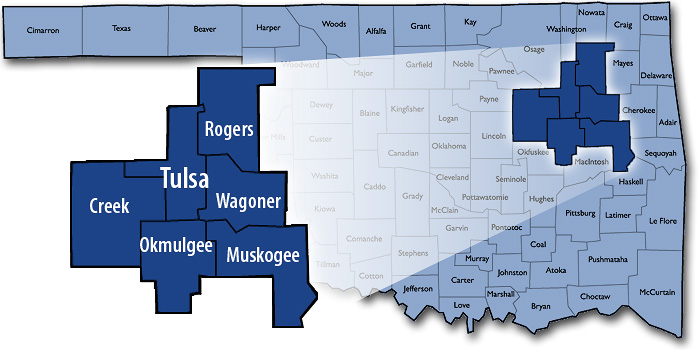 Our Service Area covers the Tulsa, OK metro area and most surrounding cities and towns across Northeast Oklahoma, including:
• Bartlesville, OK
• Bixby, OK
• Broken Arrow, OK
• Claremore, OK
• Collinsville, OK
• Coweta, OK
• Fair Oaks, OK
• Glenpool, OK
• Jenks, OK
• Oakhurst, OK
• Owasso, OK
• Prattville, OK
• Sand Springs, OK
• Sapulpa, OK
• Skiatook, OK
• Tulsa, OK
• Verdigris, OK